Andrew Usher
Communications Specialist
Oceana Staff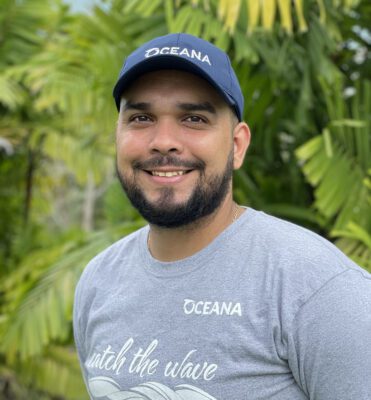 Although he was born in Belize's Old Capital – Belize City, Andrew spent most of his youth traveling to the coastal town of Corozal to visit family. There, he grew to appreciate Belize's marine life from his time spent at sea with his uncles, who were fishermen by profession.
Andrew joined Oceana in March 2022 as the Communications Specialist, with a background in marketing and customer service in both the tourism and private sectors in Belize. He holds a Bachelor of Arts Degree in Business Management from the University of Belize and works directly under our Communications Director, creating effective communication strategies and maintaining relationships with key external role-players.
His passions include art, music, travel, photography and family!